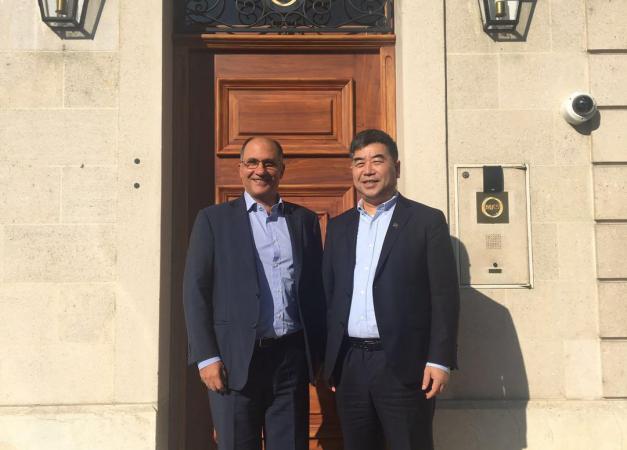 Oct 2017
Mr. JIAO Jinpu, Chairman of SGE, visits MKS and PAMP in Switzerland
Mr. JIAO Jinpu, Chairman of SGE (SHANGHAI GOLD EXCHANGE), visited MKS and PAMP last month after attending the LBMA conference in Barcelona. 
A delegation led by Mr. JIAO Jinpu, Chairman of SGE attended the LBMA/LPPM precious metals conference 2017 in Barcelona and then visited Switzerland to forge closer international cooperation. During the LBMA annual conference, the SGE delegation, together with delegates from China Gold Association (CGA) were invited to the China Summit. Mr. JIAO Jinpu introduced the recent developments of SGE and China's gold market as a whole, and exchanged views on matters regarding precious metals code, responsible gold guidance and further future cooperation. The delegation also held talks with the CME group, SBMA, HSBC and Standard Chartered, touching upon issues regarding how to realize  win-win outcomes by promoting the Shanghai Gold Benchmark and international board with joint efforts. 
After the conference, Mr. JIAO Jinpu visited the MKS PAMP GROUP's headquarters in Geneva, its refinery PAMP in Lugano and China Construction Bank Zurich Branch (CCBZB). Topics including wider references of Shanghai Gold Benchmark, product innovation, gold counterfeit technology and prospects of gold market were further tapped.  Delegates from the SGEI, Delivery Department and General Office accompanied the visit.