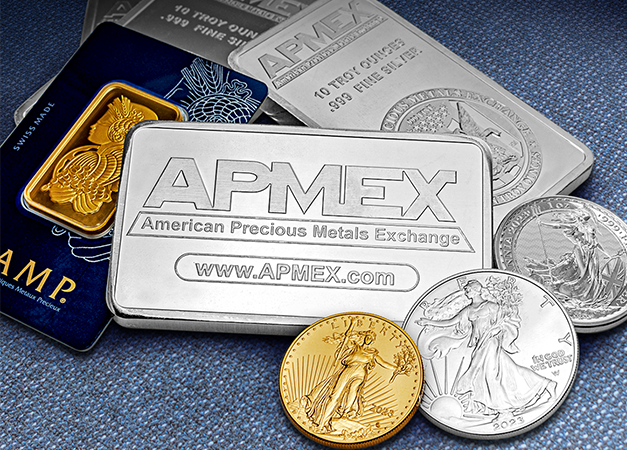 Sep 2023
MKS PAMP GROUP Makes Strategic Investment in APMEX
London – 6th September 2023 – MKS PAMP GROUP, a global industrial and financial services group specialising in precious metals has made a strategic investment in APMEX, a leading online precious metals retailer. This investment aims to strengthen the group's capabilities and leverage their collective expertise and resources to best serve their customers with cutting-edge products and services.
Both MKS PAMP GROUP and APMEX have long been rooted in common principles of integrity, innovation and customer focus. Today, with this strategic investment MKS PAMP GROUP demonstrates its commitment to continuously enhance its offering across the value chain of the precious metal industry. APMEX has exponentially grown to become one of the largest online precious metal's retailers in the world with a focus on the North American market. 
"This strategic investment in APMEX follows our vision in growing our global footprint of integrating our group throughout the precious metal value chain, embracing the digital shift in how our customers access and use precious metals today." said Marwan Shakarchi, Executive Member of the Board, MKS PAMP GROUP.
Established in 2000, APMEX offers a selection of over 33'000 products, and services millions of customers.  The online retailer prides itself on not only serving their customers but also their local community through various charitable and volunteering initiatives.
"The investment by MKS PAMP GROUP marks a pivotal milestone in APMEX's journey, standing as a genuine testament to our company's success. This strategic union heralds a lasting synergy, destined to elevate our services and product offerings globally for our valued customers." added Scott Thomas, Founder of APMEX.
This union leverages the alignment of values both companies share, deepening their partnership and amplifying their collective capabilities. Together they set a gold standard in delivering exceptional value to the global precious metals market.
APMEX will proudly continue to operate under its distinguished name, maintaining its independence in business operations under the leadership of Kenneth Lewis as CEO and its executive management team.
Ends.
About MKS PAMP GROUP
MKS PAMP GROUP is an industrial service and trading group specializing in precious metals. Founded more than 60 years ago, this family-owned company has grown into an innovative international company serving precious metal producers, banks, traders and manufacturers worldwide as well as end consumers. The group is a leader in the precious metals sector employing over 1000 professionals. The group is present in all key precious metals markets, operating 2 refineries and mints and 13 offices around the world. MKS PAMP GROUP prides itself on its commitment to social responsibility, its leadership role in developing ethical and transparent value chains and the constant innovation of its products and services. 
About APMEX
Since opening our doors in 2000, APMEX, Inc.  has remained one of the largest sources in the Precious Metals industry. Over the last two decades, we have sold more than $18 billion in Gold, Silver, and other Precious Metals in more than 60 countries around the world serving more than 2 million customers with a reputation for best-in-class service and assortment.  APMEX prides itself on innovation and has developed disruptive solutions over the years including our OneGold digital gold platform, the first shopping app in our industry, and The Bullion Card, which is the first credit card to offer rewards in precious metals.  Based in Oklahoma City, OK and operating in the former Federal Reserve Building, APMEX has been named a best place to work for 5 years running with over 300 dedicated employees.