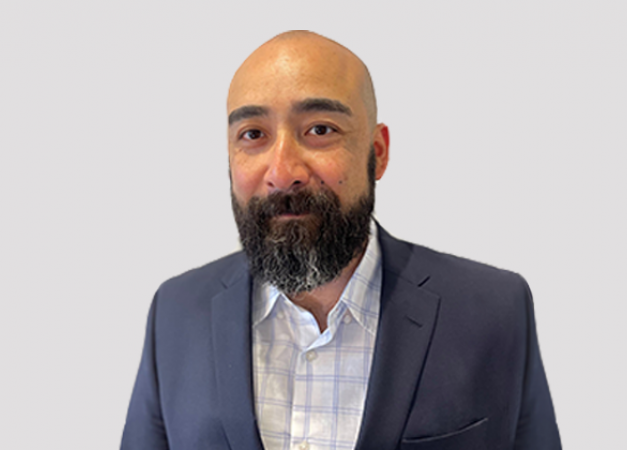 Jun 2021
Manfra, Tordella & Brookes (MTB) Appoints Aldo Goncalves as Director of Precious Metals Trading
NEW YORK – June 21st, 2021 – Manfra, Tordella & Brookes (MTB), part of the MKS PAMP GROUP and one of the most trusted names in precious metals, announces the appointment of Aldo Goncalves as Director of Precious Metals Trading.
Aldo joins MTB from Asahi Americas where he held the role of Global Sales Manager and brings over 10 years of physical precious metals trading experience. During his tenure, he rapidly strengthened their market positioning by leveraging the strengths of the refinery and capturing opportunities in both the physical and financial markets. Aldo holds a BA in Political Science from York University.
In his role, Aldo will be responsible for growing the metal flow business as well as promoting MKS PAMP GROUP services across North America, and in turn bolster MTB's ambition to deliver best-in-class solutions to their clients.
"I am thrilled to join the MTB team of professionals with a stellar reputation in the Precious Metals Market. I look forward to providing clients a fully integrated service and excited to become a contributor to the growth of MTB and the broader MKS PAMP GROUP," commented Aldo Goncalves as Director of Precious Metals Trading at MTB.
"Given the growth opportunities we see to offer MKS PAMP GROUP services in North America, we are thrilled to attract top talent like Aldo to the team.  Aldo is an outstanding addition and brings a wealth of knowledge and experience around physical precious metals sales and trading," said Michael Villagomez, Executive Director, Head of Trading & Sales at MTB.
Ends.
For further enquiries:
Alix Lambert, Marketing & Communications Officer MKS PAMP GROUP
e: alambert@mkspamp.com / t: +41 22 818 52 50
 
About MTB:
Established in 1957 and part of the MKS PAMP GROUP, Manfra, Tordella & Brookes, (MTB), is a global leader in the precious metals industry servicing the investment, industrial and collectibles market and providing supporting financing, fulfillment, and depository services. MTB is based in New York City and services a broad range of customers in North America, Europe, and Asia. MTB also operates an approved COMEX/CME Depository in New York and is proud to be an Authorized Purchaser and Distributor of Bullion Products for the US Mint, Royal Canadian Mint, Royal Mint, Austrian Mint, and Rand Refinery. MTB also manages the North American Recycled Refining business on behalf of the MKS PAMP GROUP.
MTB's leading market position is anchored by its unparalleled commitment to its customers and suppliers, and by leveraging the broader assets of the MKS PAMP GROUP including PAMP SA (Switzerland), a world-class LBMA approved refinery and minting operation, Precious Metals Trading (Geneva) and a global network of regional MKS offices.
About MKS PAMP GROUP:
The MKS PAMP GROUP is an industrial and trading services group specializing in all aspects of the precious metals business. This family company was established over 60 years ago and is now an innovative global business serving precious metals producers, users and traders worldwide.This leading integrated precious metal group comprises five major brands: MKS, PAMP, MMTC-PAMP, MTB and GOLDAVENUE employing over 700 people. The group has a local presence in key precious metal markets, through 2 refineries and mints and 15 offices.
 The group also prides itself on its excellence in corporate and social responsibility, its leading role in developing an ethical and transparent value chain and constant innovation in its products and services.